Just as much as we love shopping for new clothes and trying out the latest trends in the fashion industry, when it comes to managing all our clothes nobody seems to enjoy this job. Be it doing the laundry, folding and storing clothes or drying out washed clothes, it is a task that we all hate. And as you sit down and read this article, I am pretty sure you have piles of clothes waiting to be washed, dried, folded and stored away.
Washing your clothes is a simple and easy task if you have got a washing machine but getting your clothes dried under the sun, folding and arranging it neatly and keeping all your ironed and once dressed clothes neatly is a messy task. And not to mention, a boring and tedious one too that requires concentration and effort.
But we are here to make your boring task of managing all your clothes a fun and interesting task with our latest range of well-designed stainless steel racks. These racks are best suited for sun drying washed wet clothes of all types and sizes. We have a wide and diverse range of cloth drying racks of different models such as King, Shark, Tiny, Tanker, Eaxy, GVW2302 and GVW 2303 to name a few. You can easily check out the different ranges of cloth drying racks from our website and pick one that suits your space, preferences and budget.
GVW manufactures the most comprehensive range of stainless steel products that is durable, reliable and made of the finest quality to bring more value to customers. GVW focus on providing customers with a fair price and consistently excellent product quality.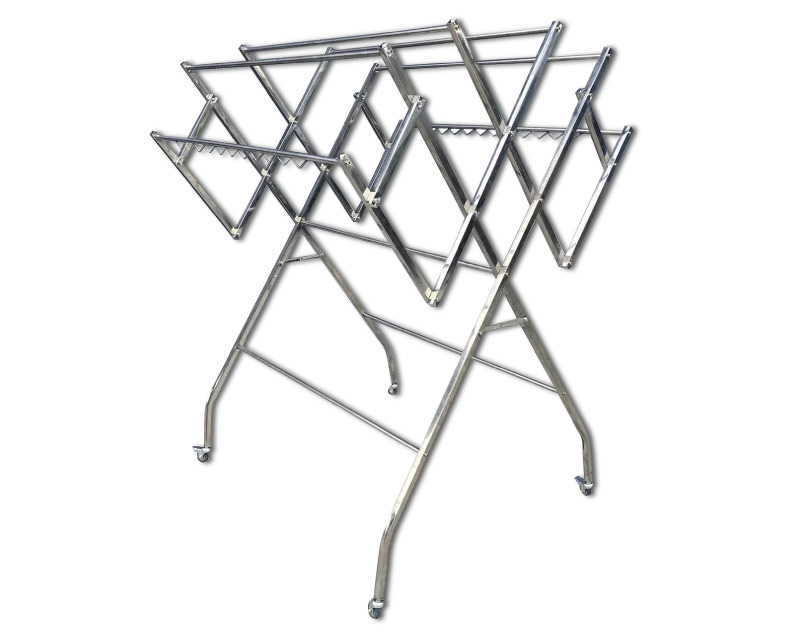 Why Choose GVW for your cloth drying racks?
Made using high-quality steel that is long lasting and durable
Made to different unique designs and styles of varying sizes and shapes
Has anti-rust properties
Easy to handle and use as its light in weight
Can be easily folded and stored when not in use
The cloth drying racks are designed to provide fast drying options with minimum space
Strong and durable enough to withstand heavy clothes such as fur and wool clothes
Resilient against exposure to sunlight, rain and other external weather conditions
Easy to setup at home without any technical support
A high-quality product that offers great value for money
Come check out our wide range of the finest cloth drying racks and grab yours today!