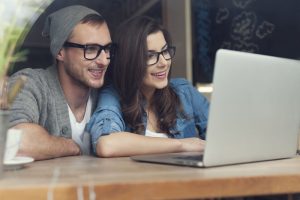 Free advertising works great for those people who have a new website or a new blog and yet are not getting any noticeable response from the virtual world. There are hardly any visitors and you do not exactly want to spend money on drawing visitors to your site. It is not at this point anyway. You may want to spend later when you get some traffic to your website. Unlike popular conception, a new website does not mean you are automatically going to get many visitors. You need to do a few things to promote or market your website across the virtual world. Being a website owner, you already know how much time and effort goes into making one, and so there should no problem from your side in case a little more hard work is needed. The key here is to shift your focus to the various aspects of free advertising.
Article Marketing
One of the best ways to market your website is to share your knowledge with other people who have been searching for it. A good way to do this along with free advertising is article marketing. Posting only one or two articles is not going to do the job. You need to write and submit many good articles to article directory websites and include the links to your website in them. It may take some time before you see any real difference in terms of the visitors to your website. You can write about various topics and anything related to your website. For example, if your website is about office furniture, then you can write articles about how to buy the same. Most article directories accept only high quality articles so you need to write the articles keeping all their conditions in mind.
Free Classified Ads
Doing a quick search with the keywords free classified ads will get you the names of many websites offering the same. Some good options are Sales Spider and Craigslist. These websites let you do free advertising by posting ads on their sites. Once you post your free ad on the site, you will find that many other new ads replace the one you posted within just a few hours. Therefore, you need to submit your ads with new names and rewritten description at least once in a day. You may consider the cheap advertising options offered by the same websites but do not ever go for the ones which promise you a million visitors at a high price. Use the Google Analytics traffic analyzer to understand whether the free classified ads are working or not.
Submitting your sites
This is a great way of getting a high number of visitors and for ranking your website higher than what it is now. Some directors you can consider are Web World Index, DMOX along with obvious choices like Google and Yahoo. These sites let the surfers find your website along with maintaining a high rank. They act as effective free advertising tools by storing all the choices for a web surfer.